Casino Rama Concert Seating Reviews
Casino Rama Resort: Concert - See 698 traveler reviews, 123 candid photos, and great deals for Rama, Canada, at Tripadvisor. Casino Rama - Rama. Antonello Venditti performed at Casino Rama on Sunday and he wowed the crowd. His songs truly touch your soul. He reaches everyone whether it's about love, politics or friendship. His words touch everyone and he leaves you feeling that his words are a blanket that wrap around you. 167 reviews from Casino Rama Resort employees about Casino Rama Resort culture, salaries, benefits, work-life balance, management, job security, and more.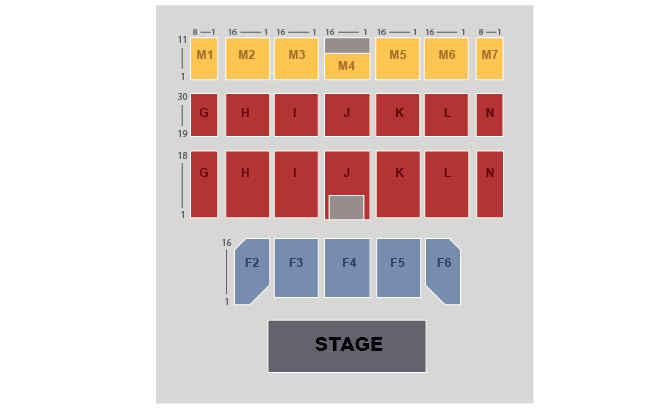 Casino Rama Concert Seating Reviews 2017
Casino Rama ~ Orillia, ON, Canada ~ November 1 & 2, 2013


Photo by Linda GianottiFree online slot games no download no registration.

I've been a fan since the early days of Supertramp. We saw you last year at Rama and we're back for more tonight. I do my best playing keyboards (Nord Electro 73) which has a wonderful set of emulations. Personal favorites are Dreamer, Logical Song, and Give a little bit. I was diagnosed with Dementia just over 3 years ago and Music keeps me going. I'm hoping I can get an autograph and photo this evening I study the song book Best of Supertramp. Thanks for all your inspiration. Your band and background orchestra with the Festival singers have my wife and I coming back every year we can. Thanks Roger. ~ Darren
Hi Roger thanks for the amazing concert at casino Rama on Friday . I came all the way from Winnipeg with my husband Derek to see your concert . Your voice is so amazing that we'll be back for the Saturday concert . Thanks again ~ Carolle Chubey
I just returned home from seeing your concert at Casino Rama. I have loved your music for so so many years but this was the first time I saw you live. You did not disappoint me. My favourite song from the '70's is 'Give a little Bit' which you sang at the very end. I did not realise all your talents, composed the songs, wrote the lyrics and play piano and keyboard. Amazing Talent. That song you played at the end which you said took you many years, well that was a production in itself and I am positive you could do a musical. I liked how you talked to the audience and even played a request someone asked you to sing. Want to know what I missed, your shirts with the billowing sleeves, I just love those and connect you to them. Thanks for all your music which has brought me joy over the years. You are very talented and I just had to write and tell you. Hugs
~ Margaret
Seen your show for the 8th. Time at rama. Last night.I can't. Believe. How many people were talking about death and a zoo.everyone loved it.hope you play again tonight. Better seats tonight last row floors dead Centre with my son .my granddaughter. Can't wait to see you at rama. She is 7 years old.thanks again for your great music and. Bringing back great memories. ~ Rick
What a treat! Last night's concert at Rama was just amazing. Roger you sound better than ever! Next year will be bringing my son who is 18 and also a huge fan. Thank you Roger, see you next year! ~ Nancy
Last night's show was amazing as always!! I especially loved the song list changes! Although, I must say, I missed whistling and dancing to the best party song of all time 'It's Raining Again' Your love and spirituality emulates through your eyes and heart warming smile as you speak to the audience and look around at everyone. I have been enjoying your show at Casino Rama for 11 years! Last night, you asked how many audience members had seen you 10 times..you may be honored to know that tonight will be my 21st time seeing you at Casino Rama. Once per year I line up at 5am to purchase front row tickets for both nights and have been honored to 'Meet and Greet' with you twice. Please keep loving Canada and coming to my home town, 'Oreeliia'God Bless You!! ~ Christina
You never cease to amaze me. At your show last night when you asked the audience if they would choose death or a zoo my first thoughts were 'am I predator or prey?', 'world-class zoo, or tourist trap?'. But when I listened to the lyrics it made me realize that the details didn't matter, and it brought tears to my eyes. I will be at your show again tonight. Just feet away from you, and you always take my breath away when you walk out onto the stage. After all, I have followed your music since I was 13 and Give A Little Bit hit the number one song on the radio.
~ Jacqueline Taylor
What a great show at Rama last night! 1st time seeing you since you played with Supertramp at Maple Leaf Gardens in the late 70's. You and your band have exceptional talent and the night will be remembered fondly. Well worth the drive from the city! Thanks Roger, you rock!!
~ Lynn McGuire
Thank you for the spectacular concert last night at Casino Rama. you are just brilliant and the band was just amazing. oh yeah and not to mention the symphony orchestra! I had a blast and keep up the great work you and your band are doing by giving people the gift of such amazing music.. peace and love !! ~ Kathy
Awesome. ~ Kelly O'Shaughnessy
Thank you for a wonderful show last night. so many of your lesser known songs were so inspiring. i will always remember your words to me in the meet and greet. ' let your self out, don't keep it in' you are a true living legend, and a great humanitarian, a very wise soul. i feel blessed for having met you, and your autograph will always hang in a special place in my home. Cheers~ matt snetsinger


Well done last night at Casino Rama. We also be at the show tonight. Loved the set change with the new songs. Eleven years in a row for us at Rama and for both shows. It is the one show we look forward to every year. Hard to sit in the seat for so long cause the music makes you want to move. Thanks ~ Wayne and Deb Strachan
It is difficult to express how much I enjoyed your music last night at Casino Rama. I had been a fan of your music for years without knowing who you are, and because of a wedding gift (tickets to your show) I can now put a face and name to all of that wonderful music and poetic writing that I have enjoyed immensely for many, many years. You described the joy of spending time alone in nature, and your words, combined with some of the sounds in your newest works, reminded me of another fine musician that I would recommend to you. His name is Robert Mirabal. He lives in the Pueblo village just outside Taos, NM. It is perhaps 'bringing coals to Newcastle' to recommend great music to you, but I think you'll be pleased - even inspired - if you listen to Robert's CD - 'In the Blood', especially in a setting of relative tranquility where you can concentrate. Listen especially to 'Medicine Man' and 'Theo's Dream'. I am not an agent or friend of Robert's any more than I am of you. I just admire great talent and beautiful music. The two of you should spend an hour together. I know it would change both your lives. Best Wishes Always. ~ George Baumann
Thank you very much for the incredible show last night at Casino Rama. It was wonderful hearing those songs backed by a full orchestra!!!! Thank you for bringing the music we have loved back to us, I'm working on introducing this to my boys. ~ Paul
Thank you for sharing your music and your life with us. We have been to your last 5 shows at Casino Rama and have been completely thrilled with every performance. But I must admit last night fri. nov 1st 2013 has become my favorite, it was a magical night. Thank you, we look forward to your next visit to our neck of the woods. ~ Rob
Wonderful show as always at Rama - grew up with your music Roger thank you. Now how the hell is it every year I seem to look older and you seem to look younger - (giggling) Wish you Great Health and Happy Days ~ Randall from Barrie
What a great time on Friday. Reliving the past. It was a surprise for my wife. Who is a little younger than myself. She asked at the gate. What singer is playing and I knew this was coming. Who is Roger Hodgson? I laughed so loud. All night she sang your tunes. Amazing. Tonight we went on YouTube playing "The Garden" and others she was unfamiliar with. She will never forget who Roger is now. Thanks again for the memories. Looking forward to next year.
~ Brian Lind
My husband and I were fortunate to acquire tickets for your performance at Casino Rama tonight. ( I'm saving the stubs as souvenirs.) I must thank you with all my heart for giving me back a piece of my youth with your performance tonight. All your songs are great but I must admit SUPERTRAMP'S Breakfast In America was my favourite album back in the day!. Tonight the memories flooded back. Your concert was incredible. I smiled from the moment you stepped out on the stage! Please come back to Ontario ~ I hope to see your performance next year at Casino Rama! ~ Sandy Bennett-Sayer
I wanted to say thank you. It was the first time I've seen your show but my husband has seen you before. We both enjoyed the show so much. For me each song held a memory in my past and each new song was a treat to my ears. I really want to say thanks for making our 26th wedding anniversary so amazing. We celebrated at your show. Thank you and god bless you and your. Sincerely ~Debbie
My husband and I saw you for the first time last night at Rama, what a fantastic show!!! Absolutely amazing!!!! Being a young child in the 70's I remember waiting for my older brothers to go out so that I could play Crime of the Century and Even in the Quietest Moments on the turntable and sing along to all the songs. Until now, I never tire of hearing any of their songs, absolutely timeless! Roger still sounds fantastic (hits all those incredibly high notes) and for anyone who hasn't seen him yet in concert, you really must !! Roger, you truly are one of the Greats and a wonderful human being, thank you for sharing your beautiful music and talent with the world, and thank you for the fantastic show..truly unforgettable !!! ~ Angela C.
I was at your amazing show on Nov 1st at Casio Rama and I am finding it difficult to express what an emotional thrill and honour it was to see you again. I have not seen you perform since my sister and I 'followed' you around on the Ontario and BC dates of the Solo Tramp and Rights of Passage tours but I have never stopped listening nor forgot the kindness you showed us on those tours. You are such a warm, genuine, giving, and extremely talent artist. Your voice is stronger and your music even more beautiful! I am so looking forward to seeing you again when you come back. Take care Roger.~ Charlene
Thank you again Roger and band. Thank you again for playing "Its Raining Again" , one of my favorites . really enjoyed the new songs you played Saturday night as well.. good luck in Mexico and enjoy your well deserved break, hope you rest and renew yourself. take care .
~ betty ann and harry spink
My wife and I saw you for our second time at Casino Rama on Saturday, Nov. 2 and as I have told anyone I have seen today, it bordered on a 'religious experience'. When we saw you last year, we decided to make this an annual trek as the show was so great, and this year you upped the ante even more. Last year the show (to my recollection) was largely a Supertramp retrospective which obviously is why the bulk of us go to see you in the first place. This year about half the songs were ones I was not familiar with and much to my surprise, they were the ones that moved me the most (although Fool's Overture also nearly brought me to tears). When you introduced 'Death and a Zoo', I initially thought, just by the name, that it would not be my 'cup of tea'. My God, was I wrong. That song and yours and the bands performance of it did bring me to tears. As soon as I got home, I searched out copies of it on Youtube, your website and wherever else I could find it because I had to hear it again. I have listened to it about a half a dozen times in the last couple of hours as it is the best thing I have heard in years. I will be out picking up the album first chance on Monday. The sound last night was superb, the band played perfectly (love your Canadian content) and the symphony and singers were all 'spot on'. You truly qualify as a musical genius as your ongoing catalog of music never falters. Your ability to combine so many genres of music into one cohesive unique style (what you called 'Sophisti-Rock' at the concert last year) makes you 'one-of-a-kind'. Thank you and don't stop doing what you do. ~ Brian Landry
Thank you for 'coming home' to Casino Rama for your 11th annual year. You, your band and orchestra and choir were all on the top of your game Sat. night. You guys get better and better each time I have the pleasure of seeing you. You told us we were going to be in for a treat with a few surprises and you did not disappoint. Your setlist was fantastic. Death and The Zoo with the full orchestra sound was phenomenal. Hearing The More I Look live was a real bonus. Thank you so much for the shoutout and playing Babaji and Soapbox Opera. Only Because Of You was a highlight, A DVD of one of these shows with the orchestra would be absolutely amazing. Enjoy the warmth of Mexico to wind up your 2013 Tour. All the best to you, Aaron, Brian, Kevin, David, Linda and Shakti. Enjoy your time away from touring and take care of yourselves. Looking forward to seeing you again in 2014. Also looking forward to the release of Classics Live 2 ~ Paul Edmonds
Loved your show last night at Casino Rama. Second time I've seen you there, but my first ever gig was at the CNE back in 83, Supertramp's Famous Last Words Tour. Still love your music after all these years. Listening to Open The Door as I write this. ~ Joe S.
For the third year in a row, I had the distinct pleasure of attending your show at Casino Rama (Nov 2). Your music literally has the ability to touch my soul. The beauty of your music has always impressed me, but inclusion of the excellent orchestra takes it to another level. The 'Death and the Zoo' performance was unbelievable (you said that only a few of the albums 'made it over here', but I have one . I was really hoping that Death and the Zoo would be included in the show at some point. God willing, the both of us will make it back to Rama next fall. Can't wait Thanks ~ Robert Wittmer
I really hope that you will have an opportunity to read this. I was so inspired by your performance last night in Orillia - Casino Rama. I am an artist, painter, writer at heart, and so I wrote about my experience in a blog post - My blog is called 'Create your life' because 'creating, creation, expression' are so vital to life itself. THank you so much for being authentically YOU! ~ Renata
Thank you for a great show at Rama last night - November 2-13. This was my 6 concert and while I missed 'Along Came Mary' I absolutely loved the rendition of Death and a Zoo! Thanks so much. Looking for to next year! Take care. ~ Susan
Last night (Nov 2) was my 7th time seeing you at Casino Rama. Thank you so much for coming every year and putting on such a spectacular show, which never gets old! Last night I brought 9 of my childhood friends for the first time and they were all blown away by reliving the beautiful music of our youth. Thank you so much also for performing Death And A Zoo. This song is both beautiful and powerful and always brings tears to my eyes. You are a beautiful person, Roger Hodgson, and I thank you for being a part of my life all these years! May God bless you. Looking forward to next year!! ~ David Joshua

Words can not express last evening's performance at Casino Rama. Even before you entitled us to dance, laugh, cry or scream, I had already cried twice. The last couple of months have been quite a trying time for me, to many deaths for all the wrong reasons and to many deaths for no reasons at all. Hearing your words, hearing your chords, warmed my heart immensely, and somehow gave me comfort. In a world that seems somewhat upside down, you made it oh so right!!! Thank you for sharing your soul and thank you for a great evening!!! ~ Deb Robinson
Thank you, thank you, thank you.....for finally playing more songs from OPEN THE DOOR!! Our gang heard you play Death and a Zoo live back when you were just beginning to re-appear on the touring scene and you brought your son Andrew on stage with you to help you with it. I haven't heard it live since then. That was back in the summer of Roger when we followed you around ontario and buffalo from the Government, to Club Denim, to the Tralf, to Kitchener and every Rama concert since. The only one I missed was Ces't. What which I think was a small intimate gathering that spring. I hope this is a sign of things to come in the future that you will start to include a lot more of your solo work as it is just as good, as memorable for us fans as your Supertramp catalogue. I also want to apologize to you for screaming as loudly as I did when you announced the two songs on Saturday evening..it was just an involuntary 'knee jerk' reaction of pure joy to being able to hear those songs live once again. I had the pleasure of being able to bring my 'baby' (21 year old) daughter to see you perform live FINALLY and she was excited to hear them as well as see her mother express such abandon joy! I am a totally happy mom having been able to share my love of your music live with all my children now. The circle is finally completed as they were raised on your music from conception onward. THANK YOU from the bottom of my heart for the joy, the eternal memories you have given to my family and friends over the years and for the future enjoyment we have to look forward to. As with everyone else it seems, you have been there through the good times, helped ease the bad times and just made the journey so much more pleasant without even knowing it. May you always have the love you speak of and find strength in knowing you have brought joy to millions of people. what more could one person hope for in his lifetime. And again, I do apologize for the deafening yell that interrupted your show. Though I can't promise it won't happen again. Til next time. ~Valerie
Just wanted to say thank you for giving my wife and I the opportunity to meet you backstage and I was blown away when you dedicated Hide In Your Shell to me. It shows me that you care about your fans and you read what we send you. Your show was incredible as always and I will continue to follow your career and go to your shows as long as you continue to tour. Enjoy Mexico and then a well earned break. We will see you next year. By the way please tell Aaron his mom is an amazing lady but I'm sure he knows. we had a great conversation with her after the show. ~Steve Walker
My wife and I, and 8 of our friends just saw your concert at Casino Rama, I have to say that it was probably the best concert I have ever attended!! A few of my friends had went last year, and they said how amazing its was. I literally had goose bumps! My wife and I both turned 50 this year, so we have been Supertramp fans our whole lives. I hope you play Rama again next year! I have not stopped talking about the show, so we may have to rent a bus for the next one, because our group may double or triple in size next year. All the best!! ~ Ron Weeks
Your performance along with all your bands mates and orchestra at Casino Rama, on November 2/13 was SPECTACULAR!!! About a year and a half ago, for the first time I heard you play "The Awakening" in an interview. It touch my heart very deeply. I had hung on to those lyrics and the spot where you sang a few bars of the song so I could visit the site to help ease and heal the pain from a turbulent time of my life. Never knew life could be like a Tsunami. . To my surprise you blew me away when you had performed "The Awakening" at Casino Rama on Nov. 2/13!!!! Roger, you must record that beautiful, beautiful song. I look forward to seeing your performance next year. Someday I hope to meet you in person just to say a heartfelt thank you. Namaste. ~ Pauline
WOW! What more can I say. My wife & I and 2 friends were at your Casino Rama show last Friday. This was our 5th year and you only get better. That song about life/death in the zoo was amazing. I really like noticing changes in the playlist, although I missed whistling this year. See ya next year.~ Jim Koval
My husband Roger, our son and I were at the Casino Rama concert on Saturday night. One word FANTASTIC!. I would like to thank you for dedicating Give a Little Bit to me in celebrating my birthday. It was our third time and we are hopeful that Roger Hodgson will be returning next year to Casino Rama because we will be there. The song Death or a Zoo was well done. It was very moving. Thank you for a fantastic show. What a great band! ~ Cathy Gonsalves
I just attended your show at Rama( my second year going) and I have been raving about it to everyone who will listen. You are such a talented musician! I feel honoured to have the opportunity to see your shows. I love the orchestra and the choir and the solos the ladies sang brought tears to my eyes. The song Death and a Zoo made my heart pound. It was my first time hearing it and it was phenomenal. Lovers in the Wind is still one of my favourites but all your songs have such meaningful lyrics and rich sound it seems unfair to favour one over the others. You seem so down to earth and grateful for the gift you have been given it makes me love your music even more. Thank you for an amazing show. I will be returning again next year . ~ Angie
I have followed your music for many years now. It has accompanied me through some of the most important life experiences of my life including the first date with my husband 34 years ago,& our wedding. I have been fortunate to see you perform as a one man show (Kee in Bala) and with your full orchestra at least 4 times. You were as effective and talented as a one man show as with a full orchestra! In fact, I can recall saying, as you performed at the Kee 'You can't even notice that the rest of Supertramp is missing`` That's how good you are! Your lyrics have the wisdom of an old soul and your music is truly timeless. Thank you. ~ Barbara Morrison
This was the eighth time I've seen you in concert, and the sixth time at Casino Rama with the orchestra and choir. The show on Saturday, November. 2 was absolutely incredible! It was by far the best I've seen yet!..and up 'til then I didn't think it could possibly get any better. The stars and planets all lined up perfectly that evening and the passion and love that you put into your shows was truly palpable! It ended way too soon, and now it will seem like an eternity until next year. Thank you for sharing your beautiful music with the world and touching my heart. ~ Claudia
Great Orchestra - Great Band - Amazing Roger Hodgson - see you again next year
~ Gerda Douven
He moves me like no other. Amazing tonight! Ready for tomorrow! ~ Carla Paradisi
He is simply magical! A treasure! ~ Deborah Camacho
What a wonderful way to describe the spectrum of emotions we journey through as we listen to this master of music Linda! It was a superb concert last night, and everyone performed beautifully! We are looking forward to tonight's concert again and always with excitement! Seeing Roger perform is a spiritual, uplifting experience that is always the highlight of my year!
~ Catherine Hofman-McGill
Linda, tell Roger 'thank you sooo much for playing 'C'est Le Bon' for me. I was floored when he asked if I was there and dedicated it to me. I was so touched and that song means more to me now than ever. I loved his play list and heard so many of my favorites. Even Soapbox opera. And with his band and orchestra behind him made his songs even more powerful. Fools Overture never sounded so good! The whole show was so amazing! I was hoping to be able to go tomorrow night but I couldn't buy just 1 ticket on line and the lineup was long when I went tonight. But if I don't get there, I'll still have that wonderful memory tonight. Thanks Roger! Just like I thought.. you're a wonderful, thoughtful and very talented man. God Bless You and I wish you continued success in everything you do! ~ Janet Gibson
I was there, amazing talent! ~ Cass Sally
Was a great show last night, Roger the orchestra and the singers sounded better than ever! You can feel the emotion in every word and note. WELL DONE ALL !!! ~ Robert Wickline
Death in a Zoo was amazing , the sound effects were all I can say is WOW !!!!, I saw his show @ Casino NB on Wed night. I tell you, it's a night I will never ever forget. glad everyone had a great time, but how could you not. ~ Tanya Morton Durelle
Was there last night, he was again amazing..and will go again when he returns great show Roger!
~ Shelly Lock
Really looking forward to the show tonight at Rama! Hoping Babaji is once again on the setlist!
~ Tom Tadman
Always see him when he comes and it is always amazing! ~ Barb Smith
Roger, his band, the orchestra and the choir put on an amazing show last night. One of the best moments for me was standing down in front of the stage singing 'Give a little bit' along with the band and all the people around me. The entire concert was superb, but I especially enjoyed hearing a couple of new songs, like Death & a zoo. Fantastic sound effects with that one. I so wish I could go again tonight, but family calls. I will have to wait impatiently for another year to pass until we can see you again. ~ Ann Birchmore Hansen
Last night was my first time to see Roger Hodgson formerly of Supertramp live in Concert. I have enjoyed his music for years and last night was so special for many reasons. His talent is amazing, the compositions he puts together, the lyrics, just everything. He touches you on many levels. I can never get enough of 'Give a little bit', and Fools Overture, was unlike anything one ever heard before. He could very easily do a musical, putting together the show and music - his imagination is that superb. Thank- you Roger and your amazing group for a really enjoyable evening of soul touching music. Heart Hugs. ~ Margaret Nascimento
Thank you Roger . Had a great night . See you next year . ~ Mary Shilling
Thank you Roger. My husband and I see you at Rama every year. You take us to a magical place whilst we leave any little troubles behind. Thank you also for the reflection Linda.. C'est Bon
~ Louise Chiasson-Kennedy
Wow!!....what an awesome write up about Roger's concert!! He touches so many people with his music,even if they aren't familiar with it.I really hope at one of his concerts in the future,that my family and I have the opportunity to see him 'live' with the addition of an orchestra and choir with him and his band.Crossing my fingers!! ~ Tony Yankowsky
Outstanding night..thank you ~ Glen D. Gowland
We see Roger every year in Rama. We just love him!!' So much talent, and to see him perform with an orchestra is unforgettable! Thanks for yet another wonderful show, and our memories of it will keep us going until we see you again next!! ~ Cathy Atchison
Two great shows again at Casino Rama..see you next year!Pierre Leboeuf~ Me and my wife were returning to enjoy the show for the 2nd time and it was magical ! The only sad event was the lost of my tshirt with all the songs name on it ! ~ Colleen Moore
Magica cancion,magico Hodgson..inmenso con la Orquesta.Supertramp es una de las bandas de mi vida. (Magic song, magical.. immense Hodgson with the Orquesta.Supertramp is one of the bands in my life.) ~ Carlos Bertran Andres
Was there last nite.the life in the zoo was...wow ~ Susan Minnikin Spahr
Roger ..I saw you tonight live for the first time, however grew up listening to Supertramp. Words escape the amazing experience this was for me. Not only are you a amazing and talented musician, you are spiritually gifted man as well. This was a bday present for me, the evening could not have been any better (except if I had met you in person) Look forward to seeing you next year, and each year after~ Kim Mitchell
Really loved your show..will definitely see it again. ~ Claire Bower
You are truly amazing. Love, love, love you. God bless and watch over you. Keep healthy, happy and safe. Looking forward to seeing you again next year. Much love… ~ Maria Enzina Ramolo
Thank you for such an Awesome concert!!! you sounded perfect!!! Everybody on that stage was outstanding tonight. You were my Late Brother Ricks Favorite singer/Band Made me think of him as if he was there with us all night..thank you for the Experience. Ill never forget it.
~ Glen D. Gowland
Amazing !!!!! ~ Jimmy Vee
Thank you for coming back year after year. This was my first..and second time and I will hopefully be back next year. The weather is iffy where I live in November and because it was at the beginning of the month, I was hoping the weather would co operate, and it did. I must say that I've been to a lot of concerts over the years and I must say that your shows definitely rank as one of the best I've ever seen. Safe travels and have continued success on your tour to you and your entourage. Take care, and God bless! ~ Janet Gibson
Outstanding concert Roger! We have been every year - a very special evening always. ~ Gail Spencer
Thank you so much! It was my first time seeing you but not my husbands. We enjoyed it so much. To me each song reminded me of something back in my day and the new songs were a treat to my ears. You sound amazing like the first time I heard your songs. I hope you actually read this. I so want to say thank you for making my husband's and my 26th wedding anniversary so special. We celebrated at your show. God bless you and yours. Sincerely ~ Debbie Goldstein Gilmore
Loved the show our 2 nd time great music liked what you said forget about what's going on in life and enjoy the music thank you for a great experience ~ Ron Shilling
Thanks for another wonderful evening Roger and band! See you next time. Safe travels. ~Jamie Grant
Thanks Roger, we really loved your show, look forward to see you again next year, and play that song again, Death in the Zoo..it was AWESOME!! Thanks for the great night, you were worth the 4 hour drive!! Love you!! ~ Diane Fidanza
What an amazing concert!! Looking forward to next year and to many more. My 15 year old son would have loved to come. 4 years from now we will do a family concert! ~ Kathryn Balchin Hodsoll
Thanks Roger saw both Fri and Sat shows they were both different but great. Have been to every show you have played at Casino Rama and will start the countdown to next year's return ~ Colleen Moore
Wow! Thank you! It was my first time seeing you last night and I couldn't of been more excited, and you sure didn't let us down. You had my sister crying a river of tears with "death in the zoo". We had a group of people sitting behind us and I overheard them say that you had to be at least 40-60 years old to truly appreciate your music. Well they couldn't of been more wrong. I grew up listening to you, and seeing you play last night was beyond my wildest dreams. You are an amazing person, I loved how you dedicated songs and had shout outs to people in the audience, and for that 3-4 minutes you made them feel like the most special people in the world. You are like nothing else Mr. Hodgson and I will be seeing you again next year! Have the safest of travel, best of health and good luck on the rest of your journey. ~ Emilie Beausoleil
Thank you Roger for coming to share all those great songs with us we absolutely enjoyed every second of Friday night's performance . ~ Pierre Leboeuf
Roger, thank you and your band for an incredible time last nite! Your concert to date is the only one that I've been to with both of my younger brothers at the same time! I look forward to seeing you soon! you are an immense talent and certainly have chosen well for band members! cheers!
~ Joseph Dionigi
All I can say is thanks once again for a great show! See you next year! ~ Tom Tadman
Roger and the band, we really enjoyed both of the shows in Orillia, thank you so much for two wonderful evenings. we will be back again next year and I hope you also play again at centre in the square in Kitchener next year. I hope you liked the vest and the cookies , the vest isn't perfect but I made it because of your song death and the zoo. enjoy your time off and get some rest . ps THANK YOU for playing Its Raining again, I was so happy to hear you play that last night Karen Simpson~ Loved the show last night!!! 2nd time for us & this will be an annual pilgrimage. The song Death and a Zoo blew my mind! Immediate standing ovation from me on that one & I've been forwarding the uTube version all morning so your downloads should have a big blip today God Bless! ~ Betty Ann Spink
It was a fantastic concert again last night..we have seen you at Casino Rama 4 times and each year we walk away saying WOW, that was amazing!! ~ Janice Tiller-Prince
Thank you for a fabulous weekend! I am cried out again. Safe travels. Can't wait for your return. xo~ Carla Paradisi
Hey there! I was at the casino show, sorry if I distracted you at all, I had my hands on the stage for a lot of the show because I love the vibrations along with the music One of the quirky bits of being autistic lol. Just wanted you to know that your show was a really special night for me. I love musicians that are in touch with their music, and I feel like you really sing from the heart. If more people in your line of work had as much character and soul as you, the music industry would be a far far better place. In fact, I would dare to say that goes for the whole world. Your music transcends you. It already means so much as it is, but once it is heard by new people, it grows to mean even more, so much more, to so many people. It's a truly beautiful thing the artist does for society. And you are an exemplary example of an artist reaching the heights of mans potential. It was a true privilege and a pleasure to witness it firsthand. I'm afraid I can't make it to mexico for another show, lol, but I'm sure a lot of us around here will share smiles and fond memories to the audio backdrop of your wonderful music for years to come. ~Quincy Liontamer
Thank YOU Roger for yet another wonderful 2 concerts with the Orchestra at Casino Rama Resort! We waited all year and it was wonderful beyond compare! You are the master! Brad and I were delighted to meet you post show on Friday and thank you so much for being so gracious to wish Happy 50th Birthday to both my brother John and his wife Debbie! They were so surprised that they were dumbstruck! Thank you so much. You mentioned that the musicians keep getting better and it's hard to believe but true - how is it possible to improve upon perfection, but you did. It was a joy to hear how well Death and a Zoo was performed. The orchestrations were impeccable and I've never heard it sound better. Lord is it mine and If Everyone was Listening, Lovers in the Wind, Only Because of You and Two of Us all brought tears to my eyes. I wish you would record The Awakening. It has become a song that I look forward to each year with anticipation. Fool's Overture is still a piece de resistance and particularly when done with the orchestra and the Elora Festival Singers. What true and total magnificence. 3 more concerts then we hope you will have a well deserved and necessary rest. You were the last thing my husband and I saw right before my big stroke, and not only did I survive long enough to see you 3 times last year but now also Nov. 1 and 2. Now I guess I'll be moping with my fingers crossed that I live to see you perform again! You were the highlight of my year! Ever since you first came to Rama, all alone you stole my heart with your amazing talent and wonderful spirit. Brad and I have seen you 11 years in a row, every single performance that you've done at Rama and when last night you said imagine 20 years I can only hope! I really do! Break a leg in Mexico and Monterey! Then please rest well, and we will send good vibes into the universe in the fond hope that you return in 2014 and that we may be so lucky as to see you again, Sincerely ~ Cathy & Brad McGill
Thank you roger and band (and orchestra) for a brilliant and enchanting evening. A perfect way to celebrate my birthday, so thanks again and see you next year! God bless and travel well to Mexico. ~ Kathie Van Vliet Pohner
Amazing concert last night at Rama, what an experience! ~ Franca Fata-Protomanni
Roger, I hope you don't have stalker-alert specialists on staff, because I fear I'll soon be on their watch list. Saw you last night at Rama for the 3rd time in a year (twice at Rama, once in Manchester). Never grow tired of watching and listening to you and your band. Looking so forward to the next opportunity to see you..even if it means planning my holiday itinerary around your tour dates!! Honestly though, I'm not dangerous :o) A devoted fan since grade 9 (many moons ago), I have grown to appreciate you on a whole different level after first seeing you live. What an amazing spirit, so gentle, warm and sincere. May you continue to share your gifts for many years to come. ~ Virginia Anne Swinson
The show was fantastic Roger. 4th time for me in Orillia. I have brought both of my daughters on different occasions. It was the music of my generation. Kudos. We will see you next year. Be well. ~ Shelley Burke
Roger fabulous show,you said a few years ago that you would release a dvd with band orchestra and choir I think the time is near unlike the fans at rama many fans do not get opportunities like myself to see such a spectacle this would be perfect opportunity to let all enjoy 11 and counting fan for life ~ Tim Needham
Great concert with terrific sound. My first time seeing Rodger. I still have Supertramp on vinyl, including Roger's solo album In the Eye of the Storm, one of my favorites. Brought back many great memories and helped add to my new ones. Cheers Roger!!! ~ Walter Penchuk
An amazing evening at Rama on Friday night! Thank you for sharing your gift of music to us all! Your music is timeless, from the first time in the 70's when we first heard you until now you have touched our hearts. Ps. Thanks for inviting us to come closer to the stage as we all sang along to .' Give a little bit'! . a moment that I will never forget! ~ Connie Davison
Roger, I can't even begin to tell you how truly incredible your show was last night. Great job by you, your band and the orchestra. Thank you once again, for a beautiful evening. The new music was fantastic, like all your music, well written, and a joy.. ~ Diane Kerbel
Roger, my wife and I had an incredible evening. I want to thank you for the dedication of Hide in Your Shell and It was truly a pleasure meeting you backstage. Enjoy Mexico and we will see you next year.~ Steve Walker
My husband and myself went to the Friday night concert. It is the third time we have seen Roger Hodgson at Casino Rama, and we have never been disappointed. He is truly an amazing talented man. I find his voice and personality so calming! We couldn't believe how fast the concert went by. We both look forward to him coming back to Rama next year. I do want to apologize for all those people that came into the concert late, apprx. 10 to 15 minutes late. It is rude, and I think that Rama should try to enforce that people be seated at the appropriate time!!! Thanks again, Roger Hodgson and the band for sharing your music with us. We love you. ~Deb Peeters
Thanks Roger, amazing show. Band was excellent, orchestra was great, beautiful and uplifting performance during 'School', First time I saw you since the 70's, will be back again! My wife and I loved The Awakening ~ Doug Lamacraft
Loved loved loved this concert. My first to see you but not my last. Still smiling!
~ Sharon Crowley
My girl and I saw you saturday night. enjoyed the show. so musical....second time for us and as it falls near my birthday in november ..even more enjoyable. being 52, your music is part of the fabric our our lives. we met as teens and have rekindled our relationship again for the last 5 years. crime of the century and breakfast were some of our teenage anthems. will see you again next time around Roger. ~ Pat Carmichael
Roger..thank you for such a fabulous show. See you next year! ~ Laura Boston
I had the privilege to enjoy this phenomenal concert at Casino Rama, Ontario. I have no words to describe such an amazing and unforgettable performance. Highly recommended!!! ~ ajuarrero
That was our third time seeing Roger Hodgson, and we can hardly wait till next year. Awesome performer, awesome man, and the band & orchestra were amazing. ~ Anonymous
This show was an amazing experience. 2 1/2 hours of non-stop entertainment. From the full orchestra and choir to his band members; it blew me away with the talent that was present on stage. It will be an event that I will never forget and hope to see again. ~ BLLS
Amazing concert and would definitely go again. If you haven't had the privilege of seeing one of his concerts, just do it! Favorite moment: All of it, especially when I recognized that the conductor was one of my neighbours! ~ Mystro5

Were you at this show? Share your experience with Roger & others!


Click here to return to Fan Reviews ~